<! titre de la note -->
Andreas Larsson - Third Edition
My Top Picks - The second highest rank. The wines are showing typicality, character, structure, complexity, concentration, length and cellaring potential of all the wines of its appellation, class and type. And apart from its category it's always an exceptional wine that belongs on the list of the absolutely best wines produced today.
I Liked - The third highest rank. A wine with character, structure, and a certain amount of length or complexity. The wines I Liked may be easily enjoyed today or aged for some time.
* - The star marks a wine that is distinct and stood out in its category for possession of unique qualities and a marked character.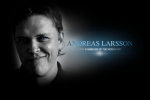 My Top Picks
La Chablisienne - Chablis Les Vénérables
Some complexity on the nose, lightly roasted, hazelnuts and ripe fruit, good structure and length on the palate, well-made and balanced.
La Chablisienne - Chablis Premier Cru Montée de Tonnerre
Floral and intense nose, yellow fruit, ripe lemon and minerals, good structure, keeps lingering for a while, fresh and fruity aftertaste, well-balanced, slightly more opulent.
I Liked
*La Chablisienne - Chablis Premier Cru Fourchaume
Grape fruit, minerals and some nutty notes, fruity and fresh with a ripe acidity, good length and structure.