A single variety, le Chardonnay
«About thirty "Crus", with a largest palette of mineral aromas | Our vineyard practices and winemaking methods»
The great renown of Chablis can be ascribed to its unique grape variety: Chardonnay.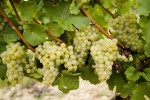 It is here in Burgundy, its original homeland, that the grape's character emerged to become a synonym over the centuries for wine in all its great splendour. On the slopes of Chablis along the Serein valley, the Chardonnay has found over the generations an ideal fit with its native terroir. It is a perfect match deriving largely from the inspired insight of Cistercian monks from Cîteaux, who founded Pontigny Abbey in the 12th century, and which continues to underlie the association of Chardonnay with the terroirs of Chablis.
The work these monks accomplished is crucial to an understanding of today's wines. The long process, year after year, of identifying the finest terroirs, selecting the best plants to set apart for propagation, perfecting suitable viticulture, experimenting with winemaking methods vintage after vintage – such is the inestimable contribution made by the monastic wine culture of Burgundy. The same outlook and commitment lives on today at La Chablisienne.
Andreas Larsson - Third Edition
My Top Picks - The second highest rank. The wines are showing typicality, character, structure, complexity, concentration, length and cellaring potential of all the wines of its appellation, class and type. And apart from its category it's always an exceptional wine that belongs on the list of the absolutely best wines produced today.
I Liked - The third highest rank. A wine with character, structure, and a certain amount of length or complexity. The wines I Liked may be easily enjoyed today or aged for some time.
* - The star marks a wine that is distinct and stood out in its category for possession of unique qualities and a marked character.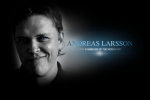 My Top Picks
La Chablisienne - Chablis Les Vénérables
Some complexity on the nose, lightly roasted, hazelnuts and ripe fruit, good structure and length on the palate, well-made and balanced.
La Chablisienne - Chablis Premier Cru Montée de Tonnerre
Floral and intense nose, yellow fruit, ripe lemon and minerals, good structure, keeps lingering for a while, fresh and fruity aftertaste, well-balanced, slightly more opulent.
I Liked
*La Chablisienne - Chablis Premier Cru Fourchaume
Grape fruit, minerals and some nutty notes, fruity and fresh with a ripe acidity, good length and structure.
La Chablisienne contacts
Le Caveau - Our Cellar:
Open every day except December 25th and January 1st
From January to March, from 9am to 12.30pm and from 2pm to 6pm.
From March to June, from 9am to 12.30pm and from 2pm to 7pm.
In July and August, from 9am to 7pm.
From September to December, from 9am to 12.30pm and from 2pm to 7pm.
To contact us :
Our Cellar
email : caveau@chablisienne.fr
Tél. : + 33 3 86 42 89 98
Damien Leclerc - Managing Director
email : chab@chablisienne.fr
Tél. : +33 3 86 42 89 89
Yolande Cressier - Sales Manager for France HORECA
email : france@chablisienne.fr
Tél. : +33 3 86 42 89 92
Marc Vachet - Export Sales Manager
email : export@blasonsdebourgogne.com
Tél. : +33 3 86 42 88 78
Address :

8, Boulevard Pasteur - BP.14 - 89 800 Chablis / France
Tél : +33 3 86 42 89 89
Fax : +33 3 86 42 89 90
Map: