«Our vineyards practices and winemaking methods | Our terroir»

Petit Chablis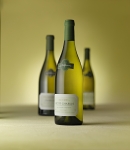 The "Petit Chablis" appellation forms the base of the Chablis appellation hierarchy. Situated on the plateaux in clay and limestone soil deriving from Portlandian geological times, the Petit Chablis constitute a panoply of wines whose expressions range from the fresh and lively with fruity aromas best enjoyed young, to dry, mineral wines enhanced by two or three years ageing. Whatever their profile, "Petit Chablis" provide the winelover with a key to the world of Chablis, opening the way to the treasure house of the "Grands".
Chablis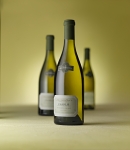 The "Chablis" appellation is the most extensive of the whole Chablis area. Growing in the renowned Kimmeridgian soil on slopes along both sides of the River Serein, the "Chablis" vineyards give wines that are the indisputable representatives of the real Chablis style. The terroir here brings freshness, a mineral edge, finesse and complexity. Depending on the vinification, the wine can be drunk young, one to three years old, when it has a refreshing quality; or between three and eight years for wines coming from old vines, when they will possess much more complexity, with a mineral touch and richness of aromas.
The Premiers Crus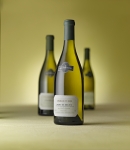 An encounter with the thirteen different terroirs of the "Chablis Premier Crus", situated on both banks of the Serein, provides an understanding of the great Kimmeridgian terroirs in Chablis. The vineyards of the Premiers Crus flourish on superbly exposed south-east and south-west facing slopes, bringing to each wine its own unique personality. Thus, certain Premiers Crus such as the Montée de Tonnerre or Côte de Léchet are fine and mineral whereas others, for example the Beauroy, are softer and more fruity, or floral and full-fleshed like the Fourchaume. Chablis Premier Crus reach their full splendour in six to eight years.
The Grands Crus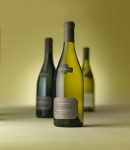 Renowned worldwide, the "Chablis Grands Crus" are known by winelovers everywhere as the kings of the appellation. Coming exclusively from the right bank of the Serein at Chablis itself, the vineyards make up a complete ensemble of 100 hectares (240 acres) most of which have a south-west aspect. Chablis Grands Crus are well formed and complete with an affirmed character that is enhanced with time. Before really opening out they need five to eight years of ageing and can keep remarkably well. La Chablisienne harvests and vinifies six of the seven Grands Crus, each of which has its own different personality: Bougros: lively and mineral, Les Preuses: with breed and length, Vaudésir: fleshy and big, Les Clos: dry and mineral, Blanchot: supple and aromatic, Grenouilles: elegant and fruity.
Château Grenouilles, a wine of legend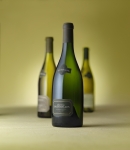 The Château Grenouilles estate is an exceptional property unique in Chablis. Situated in the heart of the Grands Crus vineyards at the foot of the Grenouilles hillside, its 7.2 hectares (some 18 acres) form one superbly exposed single plot facing south-west towards the village and produce the rarest of Chablis Grands Crus: Les Grenouilles. This Château Grenouilles is made from selected sections carrying the oldest vines in the vineyard and the wine allies a nose with great definition to an aromatic purity in the mouth, a harmony of power and finesse and a very long finish. Blessed with enormous potential for keeping, it is a statement of what a great Chablis vin de terroir is. The Château's second wine, "Le Fief de Grenouilles", illustrates to perfection the style of Grenouilles's terroir. The harvest from vines more than thirty five years old gives a wine that is a perfect expression of generosity, harmony between structure and elegance and the mineral edge of a Chablis Grand Cru.

-->